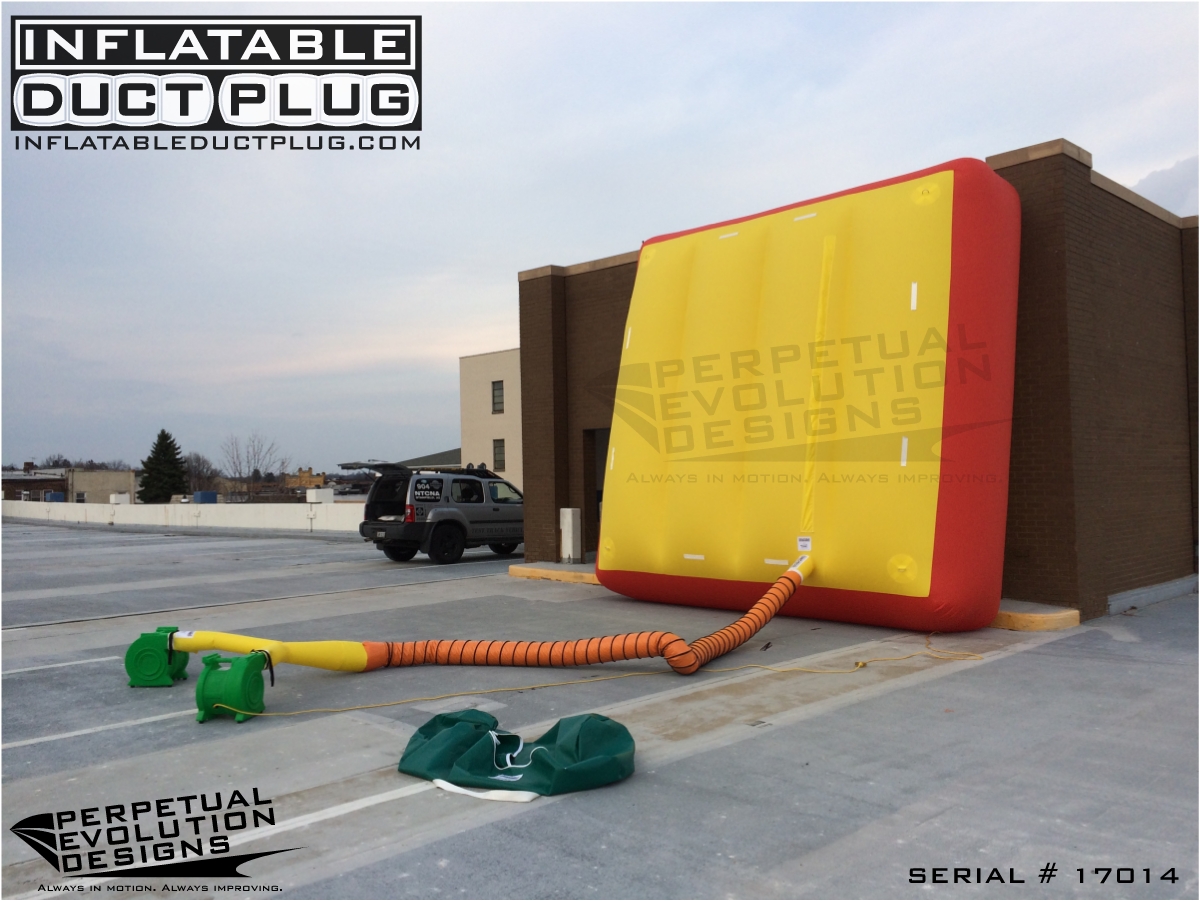 INFLATABLE DUCT PLUG CAD DRAWINGS AND LAYOUT PAGES

Each job starts with a consultation regarding the necessary dimensions of the proposed duct plug. We will ask for measurements, photos, details of the surroundings where the balloon will be installed and are available to travel for on site consultations.

Once these details are obtained, we'll create a drawing showing the proposed inflatable. These layout drawings show the location of anchor rings, webbing handles, deflation zippers and ports or inflation tubes. Anchor rings and handles are typically installed on only one side of the inflatable. If additional hardware is required, the drawings and detailed quote will cover that. Anchor rings are typically installed in the corners of unit and in varying distances between those corners depending on the project's size. This also applies for webbing grab handles. Our handles are constructed using two layers of 2" seat belt webbing, with the bottom layer being stitched first to the inflatable, followed by the second layer that acts as a handle. This puts the majority of the load on the first layer of webbing and not just in two connection points to the pack cloth.