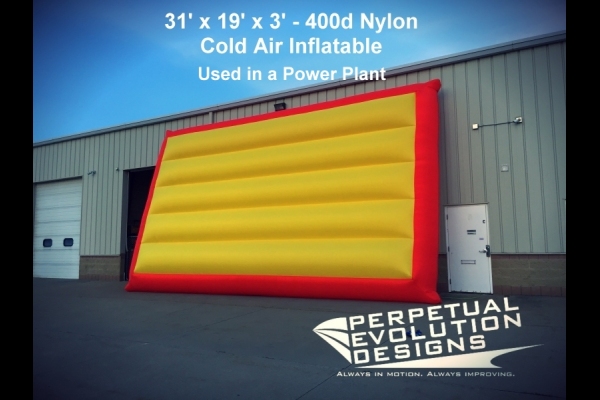 ALWAYS IN MOTION. ALWAYS IMPROVING.

Our focus is directed on products that serve a technical purpose and that can be used to increase safety and productivity. We design and fabricate technical prodcuts. We are driven by science and operate our company in a manner that allows us to dominate the field of technically sound inflatable structures. Perpetual Evolution Designs is also an industry leader in creating strikeable objects for use in testing autonomous vehicles, AEB technology and driver assist crash avoidance systems.

Our experience in designing and fabricating industrial products dates back to 1998. Over two decades of experience and keeping up to date with evolving technologies and fabrics, allows us to design and fabricate superior products. Our facility is tooled to allow us to focus on our specific product lines and areas of interest, which allows us to be highly competitive.

By using advanced software intended for building boats and aircraft, the way inflatables were designed, patterned and flattened was transformed in the early 2000's. The precision techniques developed as a result of seeking new methods were able to be applied to creating inflatables with calculated precision.

The science behind these products and this school of thought is our passion and pride. It's been applied to structures, military decoys, soft targets for automotive testing, shelters and pneumatic support systems that have been installed worldwide. Solving problems using fabric and air is not just an industry choice, it's a way of life.