High Temp Industrial Duct Plug Inflatables
Silicone Coated Fiberglass & Kevlar High Temperature Inflatables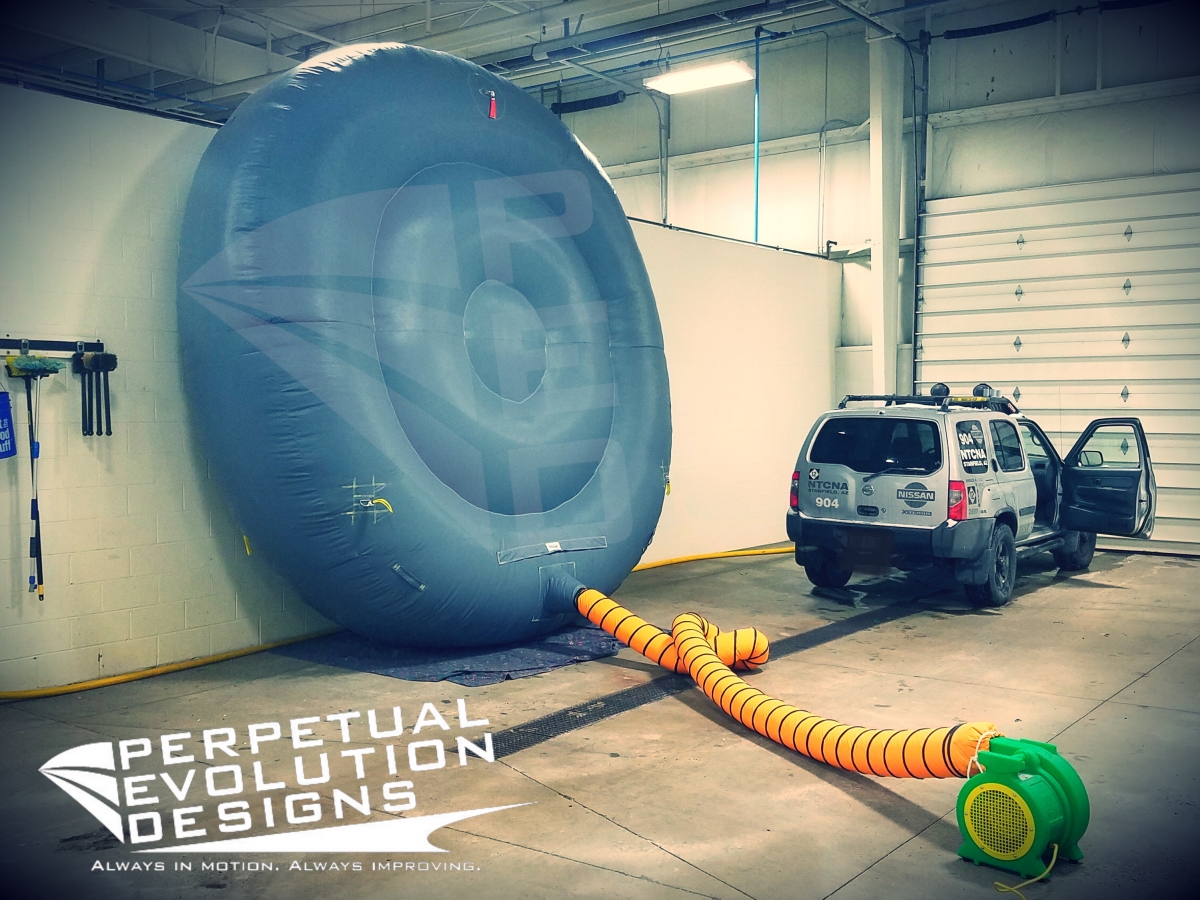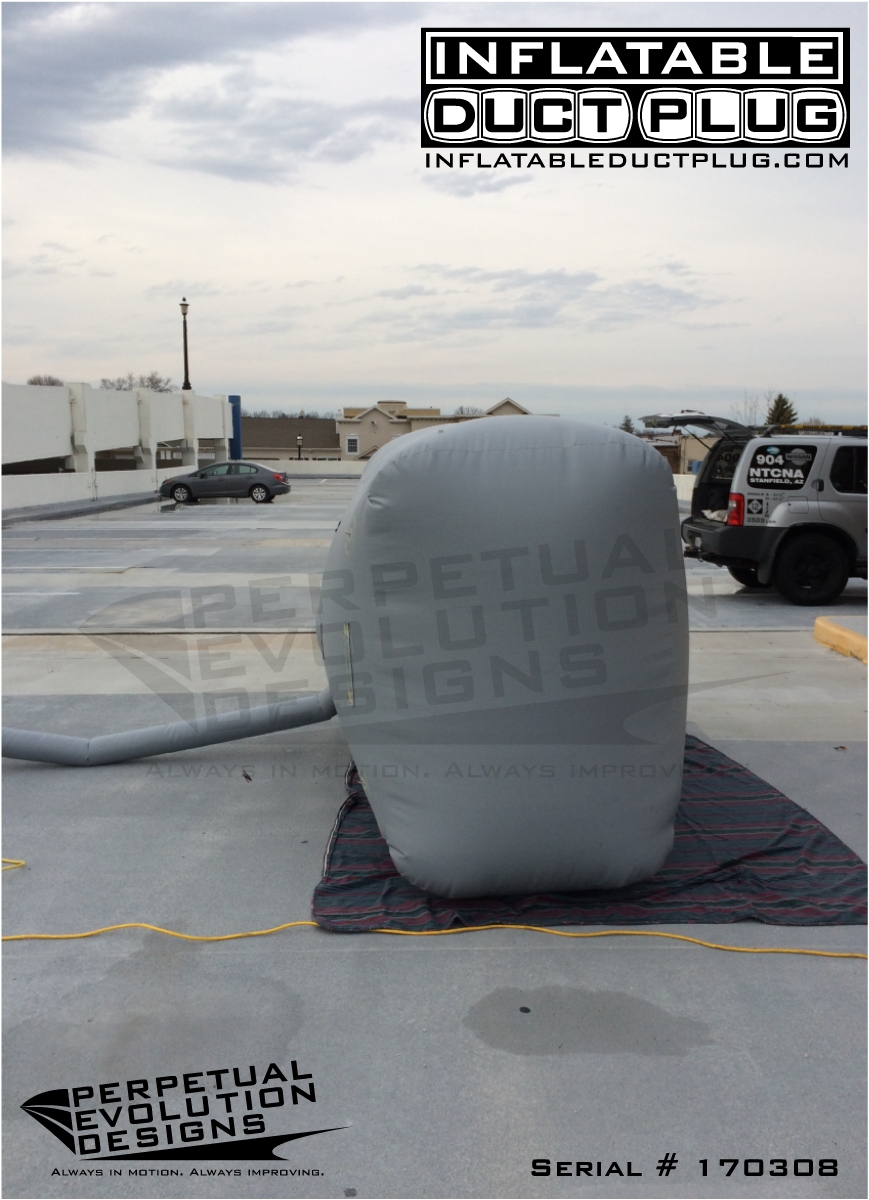 HIGH TEMPERATURE INFLATABLE DUCT PLUGS
Silicone Coated Fiberglass Fabrics and KEVLAR thread make producing duct plug balloons that are heat rated for temps between 500°F to 550°F possible. We use a 17.5oz fabric to fabricate the inflatable, it's grab handles and anchor points. This material has a rubbery feel and is very durable. Kevlar thread rated for 800°F is used for every sewn stich.

Extreme caution should be used when determining the operating temperature and environment that these will be exposed to. Sensors or flow monitoring devices should be noted when planning to insert a foreign object that may cause false readings as a result of unintended insulation.

These inflatables are supplied w/ High Temp inflation tubes and can be outfitted with 8" dia wear strip flex tubing.


Duct Plug video demonstration of a 104" x 60" x 48" high temperature duct plug made for Duke Energy being unpacked, inflated, deflated and repacked.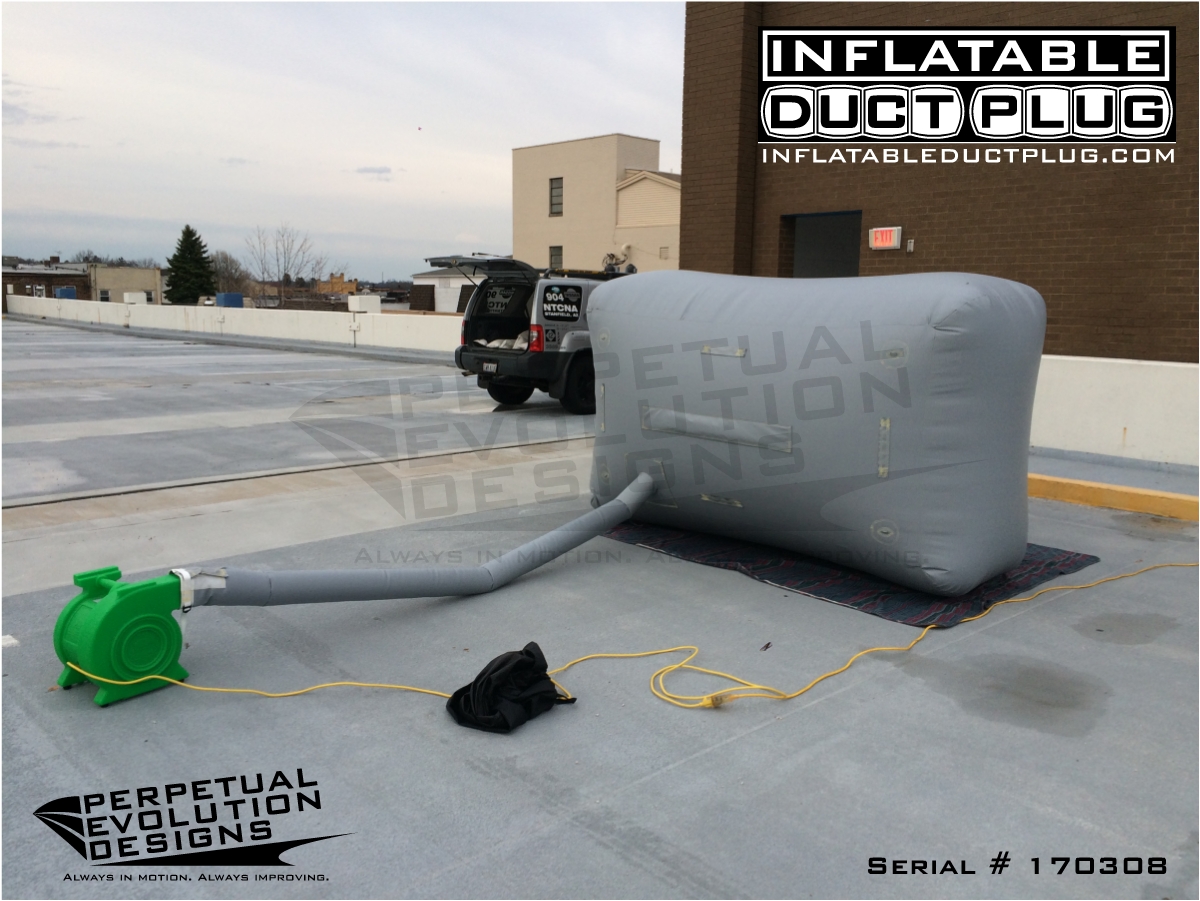 Perpetual Evolution Designs, LLC - Kent, Ohio USA
www.perpetualevolution.com
© 2020 - Perpetual Evolution Designs, LLC - All Rights Reserved