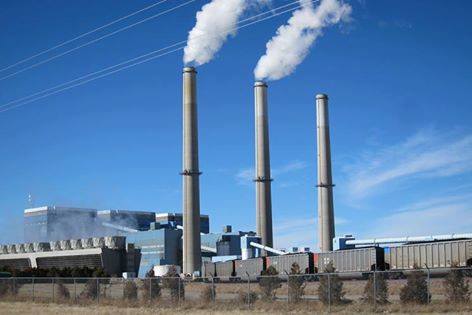 The combined cycle power generation industry by far benefits the most from duct plug inflatables. The ability to create isolation using a balloon in areas where conventional construction methods are difficult, makes the investment of a duct plug a cost and time saving decision for many plant operators.

Heat Recovery Steam Generators can benefit from the use of an inflatable duct plug by decreasing the amount of fuel consumed and by lowering start up times. These balloons are designed to hang from a support rod across the diameter of the stack. They are deployed by turning on the inflatable's blower and are very effective at sealing off any escaping heat and gases. If it's required, a pass through chamber can be installed in these units to allow equipment to cross the plane of the intended blockage.

Plants using gas turbines can greatly benefit from using an inflatable duct plug to create a block during repairs, maintenance and blasting. These units are designed to allow work to be done on both sides of the inflatable wall, decreasing down time and labor. Natural gas plants across the country have benefited from the use of inflatables to block outlets and inlets. Walling off round areas using plywood and scaffolding can be very labor intensive. A duct plug balloon can be installed in a matter of minutes.

Coal fired plants are now using Selective Catalytic Reduction systems that are equipped with large dampers. Over time these dampers become less effective and are sometimes in need of full replacement. A duct plug inflatable can be installed in these units and make it possible for repairs and inspections to place while avoiding the long down time and high cost of replacing leaky dampers. A double block and bleed system is recommened when using duct plugs in flue gas ducting environments.

Primary air ducts in coal power plants can also be blocked using a high temp duct plug balloon in the coal pulverizer process. These inflatables are constructed using Silicone Coated Continuous Filament Fiberglass fabrics and High-Silica materials that are rated for up to 500°F (260ºC). These can often be installed in areas that require going around bends and fittings that are difficult to access.

Duct Plug inflatables can also be designed to function as bulkheads in large ductwork. The ability for these balloons to have doorways installed allows work to continue on both sides of the block. Duct Plug balloons can also be engineered as a round donut to function in axial flow fans. This application is typically designed as a split ring collar to allow the balloon to be installed without having to take apart the fan.

Inflatable platforms for hoppers and other foreign material exclusion systems are typically fabricated using a heavier material that can support the weight of workers. Allowing access to difficult areas that have small access panels and doors.

Our inflatable duct plugs are designed and manufactured in Kent, Ohio by Perpetual Evolution Designs.